Conscient Hines Elevate is one of the promising and top residential projects in Gurgaon gleaning good attention in the real estate sector as this is the first-ever housing by the Spanish architect, Ricardo Bofill serving premium living where everything is planned and executed as per the modern taste to create cream of the crop housing. So collectivity every feature here escalates your living experience and for this Conscient Infrastructure welcomes you to come and experience the true colors of luxury, comfort, and happiness.
ONE-SHOT EXPERIENCE OF ITS FEATURES IN CONSCIENT HINES GURGAON BELOW:-
SPANISH ARCHITECT
Ricardo Bofill is one of the famous Spanish architects and it brings the most impressive buildings of the 20th century. And now they are showcasing its alluring structure in the form of Conscient Hines Elevate Gurgaon.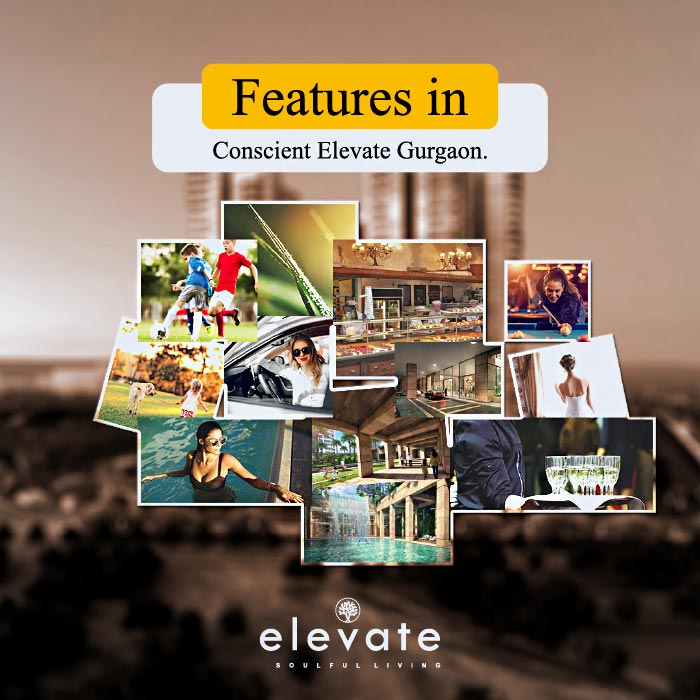 The project promises robust construction, alluring designs, futuristic idea, international touch, and lots more flavors to enhance its beauty & class.
Here it brings a vehicular-free area with a central water spine adding beauty to the site where one can enjoy its panorama. This vehicle-free space keeps the risk at bay where one can have its utmost use without facing any vehicle movement.
This space can be used for your walk, play zone, or chill out while soaking in the sunlight.
For bigger entertainment and fun, the site creates a European-style social club to have different options where you can enjoy different activities and have the best cuisine with your family.
More clubhouses are planned in Conscient Hines Elevate Gurgaon to serve you different gyms, spas, salons,s and more such services inside the clubhouse.
ACTIVE CLUB WITH RESORT POOL WITH TEMPERATURE-CONTROLLED WATER!!
Its alluring structure brings stone-clad arcades connects all towers for hassle-free pedestrian movement and this way one can have an intact look at the project.
Its 30:70 payment plan gives you good bifurcation where you just have to pay 30 percent now and the rest 70 percent at the time of possession.
This way you can book your home at a feasible amount.
TWO SIZES ARE AVAILABLE- 3 & 4 BHK APARTMENTS (2095-3395 SQ.FT.)
Conscient Hines project embraces the perfect view of Aravallis to keep you close to nature throughout the time and then lush greenery inside maintenances perfect amalgamation of nature and scenery.
CONCLUSION
Keeping all these exclusive features together makes Conscient Hines sector 59 Golf Course the best housing where one can experience the premium features & futuristic home for life.