Do you think features are important in Residential Projects?
Of course, they are not just the features, but the compelling factors that bring us to an investment decision; after all, amenities, features, location, and floor plan are the common areas of interest for any home buyer.
New Project in Gurgaon- Best to Live in
So 100 percent features are important and keeping that in mind, here in this blog you will find the best and unseen Features in Elevate Gurgaon which makes it pricey and top New housing.
Are you ready? Do you want to know?
Listed below are the factors that make Conscient Hines Elevate one of the most exclusive and family-friendly projects in Gurgaon.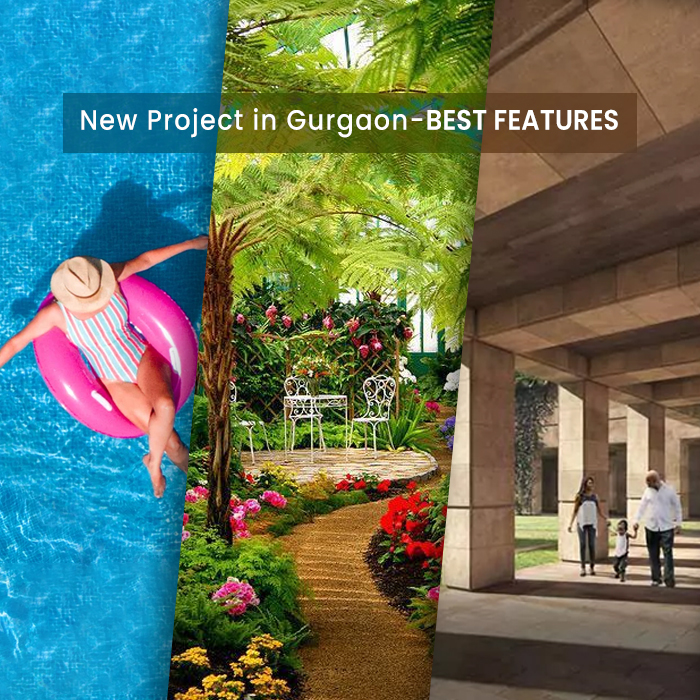 Designed by a Spanish Architect
The leading architect Ricardo E. Bofill and his firm RBTA have infused its international designs to change the overall look & feel of the project, and high attention is given to every detail. Further to maintain international exposure the complete project holds its endless beauty. The idea is to play with water, nature, architecture, and new technology to combine them together and form a modish housing in Gurgaon.
European Touch
Find an exclusive touch of European Style Social Club which it is beautifully categorized by Social club, European club, and Active club where diversified features offer cuisine, spa service, salon, gym, cafes, and more services are added in Conscient Hines Elevate Gurgaon.
Such wide varieties of clubhouses uplift the overall pricing of the project, and for this, you need to pay the extra amount, after all, its maintenance requires staff.
Utilization of space
Not everything comes with a simple mind, the right execution & planning to it meets the modish structure, and the utilization can be beautifully seen in the project as its 'Shaded Walkway' based on stone-clad arcades connecting all towers effectively enjoys an uninterrupted pedestrian movement.
To enjoy the rainy day, proper cycling zone, and sitting podium this shaded walkway has everything to offer, and surely this is called the utilization of the space. And this is how a project and its development break the disruptive technology.
Collectively, you will agree with the fact that it must have required an extra cost to execute into reality. This is the 3rd important aspect in elevating the overall valuation of the project.
Weather-controlled pool
The ideal cost of a big temperature-controlled lap pool will cost around Rs 5 Lakh and its maintenance is an add-on, and surely the cost will differ as per the size of the pool, but I found that these are the additions that have made this one of the expensive projects in Gurgaon.
Also, I have compared this feature with many projects and it came out that this is a "Not So Common" feature as a pool with no temperature control is majorly found which is lower in cost than the Weather controlled pool in Conscient Elevate Gurugram. This is another highlight of this Residential project in Gurgaon which you will enjoy anytime.
Effective Basement
Going ahead, I have realized that actually there are major factors that are contributing to its cost and again one of them is Naturally lit Basements with beautiful landscaping where the light cut-outs at the ground automatically and the presence of natural light for longer hours keeps the area bright & fresh, so surely the technology has been used for this where auto cut and immense greenery makes this an elevating project of Gurgaon.
GRIHA Certified
Once you get this certificate it means your building lives up to the norms that are mandatory in order to make it a green building, and GRIHA checks 34 aspects where all the criteria need to be fulfilled and the least points should be 50 out of 100.
To stand in the criteria and requirement 80% of the project is laced with greenery where further it adds up proper ventilation and freshness in the ambiance, and there you meet magical aroma and positivity all over.
After this, you might be thinking- how does this make the project pricey?
When 80% of the area is covered with greenery where the lace of greenery, aromatic plants, and oxygen-producing trees required a set of amounts and then its maintenance is another point of concern and it is simple "Bigger the place Higher the maintenance."
Winter Garden
Garden again? Actually, it is not just a garden but a well-planned estate that is meticulously designed because a specific plantation is required to maintain this winter garden, now this might have come out as an extra expense to the builder.
The winder garden is beautifully designed here to add winter flowers, colored stems, bark & foliage to create a perfect realm to spend your winters- the ray of sunlight and the captivating scent from the blooms just create a magical atmosphere to enjoy your wintertime because soaking sun, relaxing and cherishing moments with the families would complete the overall experience. So isn't it obvious that this must have elevated the overall pricing of the project?
These are the 7 prime reasons that add extra cost to Elevate Gurgaon project where from features to structural design everything involves the right cost and in total makes a property of more than Rs 3 Cr.
CONCLUSION
The above-mentioned features in this Top Residential Project in Gurgaon gave perfect clarity on its overall features where each one of them lifts up the living experience of today's generation who are seeking a balanced home where every side could be experienced.
If you also want to be a part of one of the top luxury gated communities in India which comes with futuristic innovation and family-friendly surroundings where you name it and you get every comfort inside, then this price might not trouble you once you will start living here.
And you will be surprised to know that more than 30% population is living in gated communities because they found it secure, planned, and interesting to live in as everything is inside the project.