Conscient Elevate
Conscient Hines Elevate Gurgaon Sector 59 - Welcome to a Modern World where Luxury and the Conveniences co-exist in Perfect Harmony.
EXPRESS YOUR INTEREST
Assured
Privacy
Expert
Consultation
Free
Site Visit
Best
Price
Project Highlights of Conscient Elevate
Flexi Payment Plans

Attractive pricing with flexi payment plans

Social Club

European style Social Club.

Acclaimed Architect

Designed by renowned Spanish Architect, Ricardo Bofill

Shaded Walkway

Stone Clad arcades connecting all towers for hassle free pedestrian movement

Naturally Lit Basement

Refreshing basement concept with exclusive drop off zones and light cut outs for ample sunlight and ventilation

All-Weather Pool

Active Club with resort pool & temperature controlled lap pool
Conscient Hines Elevate
3 & 4 BHK Apartments, Conscient Hines Elevate is a luxury residential project spread over 7.78 acres of land on Golf Course Extension Road Sector 59 Gurgaon.
Rapid construction work in Conscient Hines Elevate with 3 towers to be ready to bring ventilated and sun filled apartments, possession on December, 2022. The project comes with different facilities inside such as the gym, spa, party hall, lawns and more options.
Welcome to Conscient Elevate, and rediscover the best side of your life!
Conscient Hines Elevate Gurgaon nearby Golf Course Extension Road designed to give you a feeling of 'elevated' every time and every day. Here, every three bedrooms apartment and every feature has been perfectly planned and presents a seamlessly composed life. The master plan & floor plan ensure that most of the unit of this residential community is green or amenity facing and provide maximum air & daylight.
Enjoy a luxurious life in the middle of green surroundings. This residential project is not only about luxury living but also nature-inspired living spread over 7.78 acres. A rare opportunity to live a lifestyle amid more than 75% open spaces, ease of access, and a host of amenities.
Price List of Conscient Hines Elevate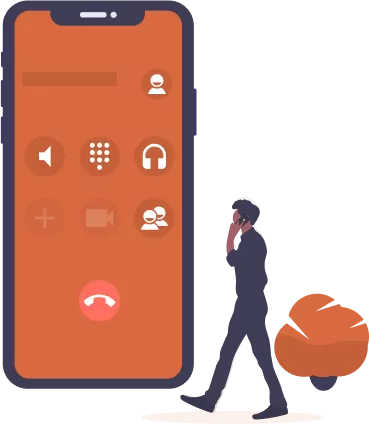 Why Conscient Hines Elevate Gurgaon?
Only here you get the assurance of the best construction quality from The Conscient and safe investment opportunity from Hines with the best location & lifestyle at the very best price.
Amenities of Conscient Hines Elevate
Pamper Yourself Everyday with amenities in Conscient Hines Elevate
Here you have lots of features & amenities to explore, right from green landscapes to the community clubhouse and modern gymnasium to indoor temperature-controlled swimming pool, every required feature for quality life here attentively curated for you.
Swimming Pool

Gymnasium

Kids Play Area

Amphitheatre

Landscaped Garden

Multipurpose Banquet Hall

Beautiful Poolside Deck

Sprawling lawns with Club catering for parties

Reading and Recreational Room
Specifications - Conscient Hines Elevate
Living / Dining / Study / Foyer / Family Lounge
FloorImported Marble
WallsAcrylic Emulsion Paint finish on POP Punning / Gypsum
CeilingAcrylic Emulsion Paint on POP Punning with Gypsum False Ceiling (extent as per design only)
Master Bedroom / Dress Room
FloorLaminated Wooden Flooring
WallsAcrylic Emulsion Paint Finish
CeilingAcrylic Emulsion Paint on POP Punning with Gypsum False Ceiling (extent as per design only)
Master Toilet / Other Toilets
FloorMarble / Premium Quality Tiles
WallsMarble / Premium Quality Tiles / Mirror
Ceiling Acrylic Emulsion Paint on Ceiling / False Ceiling (extent as per design only)
CountersMarble / Granite / Synthetic Stone
FixturesTower Rail, Toilet paper Holder, Robe Hooks of standard make
Sanitaryware / CP FittingsSingle Lever CP Fittings, Health Faucet, Wash Basin & EWC of standard make.
Bedrooms
FloorLaminated Wooden Flooring
WallsAcrylic Emulsion Paint Finish
CeilingAcrylic Emulsion Paint on POP Punning with Gypsum False Ceiling (extent as per design only)
Doors
Main DoorPolished Solid Core Moulded Skin Door / Flush Doors
Internal DoorsPolish Moulded Skin Doors / Flush Doors
Kitchen
Floor Marble / Premium Quality Tiles
WallsPremium Quality Tiles 2'-0" above Counters & Acrylic Emulsion Paint
CeilingAcrylic Emulsion Paint on Ceiling / False Ceiling (extent as per design only)
CountersMarble / Granite / Synthetic Stone
Fixtures Premium Quallity of CP Fittings, Sink with Drain Board
Kitchen AppliancesModular Kitchen with Hob & Chimney
Utility Room / Utility Balcony / Toilet
FloorTiles of Standard Make
Walls & CeilingOil Bound Paint Finish
ToiletAnti Skid Floor & Tiles on the Walls with conventional CP Fittings & Sanitaryware
BalconyAnti Skid Tiled Floor & Tiles / GRC Jaali (extent as per design) on the Walls
External Glazing
Windows / GlazingEnergy Efficient Double Glass, Tinted / Reflective / Clear Glass with UPVC Frames in all habitable areas. Simple Pinhead / Tinted / Clear Glass in all Toilets & Utility Rooms
Common Facilities
FRLSH Wiring in the Apartment
CCTV in Lift Lobby, Lift, Basement and Misc. Entrance and Exits
Access Control / Biometric at Boom Barrier and Tower Lobby Entry
Movement Lighting Sensors in Basement
Fire Survival Cables for Basement Ventilation Fans
High Speed Lifts 2.5 mtr per second in all Towers
VRV Units for Air-Conditioning of all Apartments
Enjoy a Relaxed Lifestyle at Conscient Elevate
This residential project is conveniently located at Sector 59, Gurgaon which is a fast developing area with easy accessibility via Golf Course Road & Golf Course Extension Road. A home in Conscient Elevate in Gurgaon gives you closes proximity to the metro station, bus stand, hospitals, schools, markets, and the IT parks. This residential community combines the facilities of metropolitan life and the beauty of tranquil countryside life.
Location Highlights:-
Close Proximity from Golf Course Road and Golf Course Extension Road

25 km away from the Delhi Airport

15 km away from the Cybercity offices complex

13 km from MG Road

Easily Accessible from Metro & Rapid Metro

All super specialty hospitals within 10 km distance

DPS International, Amity, Heritage school, Shri Ram Global School, Pathway are a few minutes away
More Explore Neighbourhood
Frequently Asked Questions
What is the current construction stage of the project?
The construction is started and the rapid work is going on expected possession by end of 2024.
Is it offering any payment plan?
Yes. Here you can get 95:05 payment plan
What are the total numbers of towers and units in Conscient Elevate Gurgaon?
So there are total 2 towers with 3 & 4 BHK apartments on an exclusive floor plan.
What are the booking amount and the price?
Booking amount for Phase 1 of Elevate is Rs. 10 Lacs.
What are the maintenance charges for Conscient Hines Gurugram?
Maintenance charges will be decided after possession.
DECISION CORNER
Do You Want a deal of Investment? Just let us know!!
Talk For Right Investment
Special Reading
We encourage optimistic knowledge & information to educate you with the best Real Estate side!
WE ARE ELEVATE
WITH US YOU ARE HOME
Ask for directions to the Elevate Experience Galllery, Lobby Level, One Horizon Center
www.conscientelevategurgaon.com


CONSCIENT INFRASTRUCTURE PVT. LTD. is unparalleled at satisfying every dream of luxury homes in India from the last 4 decades. With a grand presence Delhi NCR, Dehradoon & Goa, Conscient offer nothing less than complete pride in every space by employing professional architects, project manager, creative strategist, and engineers.

Hines founded in 1957, is a privately held corporation that invests in and manages real estate developments. The group has developed, redeveloped or obtained approx 1200+ properties of 400+ million sq. ft. of space. Hines at present manages more than 500 properties comprising 200+ million square feet with their grand presence in 201 cities in 24 nations.