Leading residential housing Conscient Hines Elevate Gurgaon is gleaning good attention in the market because the known Spanish Architect Ricardo Bofill unveils this international development serving premium living in the heart of Gurugram. And for any project, its location plays a major role because it decides the value of the property, and then it ensures high ROI as well, so its prime location brings prime investment benefits.
NOW LET US GET INTO ITS LOCATION AND UNDERSTAND ITS ROUTE VIA ROAD
If you are coming from Delhi it offers 3 different routes- Via EUR II, Via NH-48, and Via UER II & NH 48, out of them, UER II is considered the fastest route to reach sector 59, Gurgaon.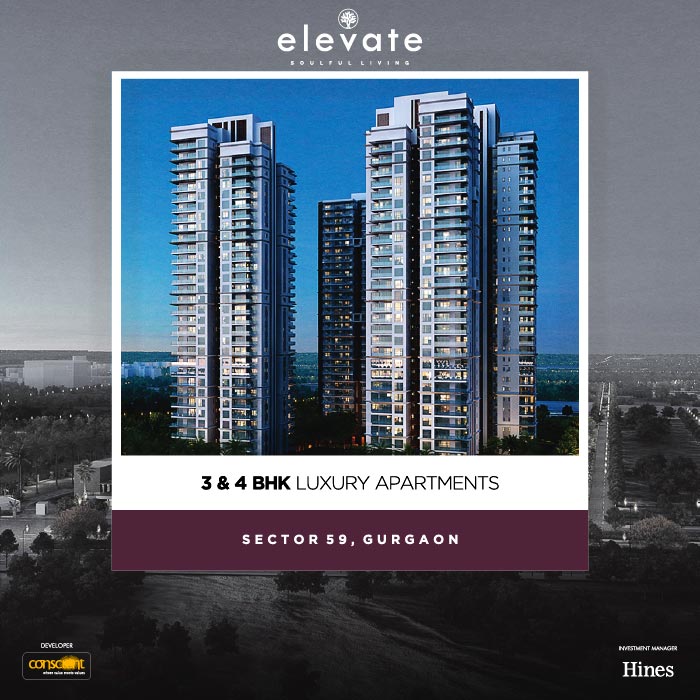 TENTATIVE TIMIINGS – Via UER II- 44 MIN, Via NH-48- 48 MINS and Via UER II & NH 48- 54 MIN
If you are coming from Dwarka, then lead towards the northwest on 205 Delhi Rd towards 205 Delhi Rd
Take a left turn and go straight for about 300 m
Then catch the middle lane to turn left onto Golf Course Rd
Now turn left onto UER II, keep left, and use the right lane to stay on UER II
Turn right to get onto old Delhi Gurgaon Rd
And then turn left at Kapashera Chowk onto Rao Matadin Yadav Marg
Turn right after pillar no. RP5R and then merge with NH-48
Exit towards Sikandarpur underpass continues there for 1.6 km
Take a right turn onto Golf Course Road and keep right to reach Golf Course Rd underpass
Go slightly right after metro pillar no. NP 105, use right 3 lanes to turn on right
Come to Golf Course Road, at AIT chowk, take the 3rd exit to stay on Golf Course Road
Turn right onto Golf Course Ext Rd/Rajesh Pilot Rd/Southern Peripheral Rd
Follow Dayma Rd and Revenue Rd/Samrat Naagbhatt Gurjar Rd to your destination in Alahawas
Turn left onto Dayma Rd
Turn left onto Revenue Rd
Turn left and turn right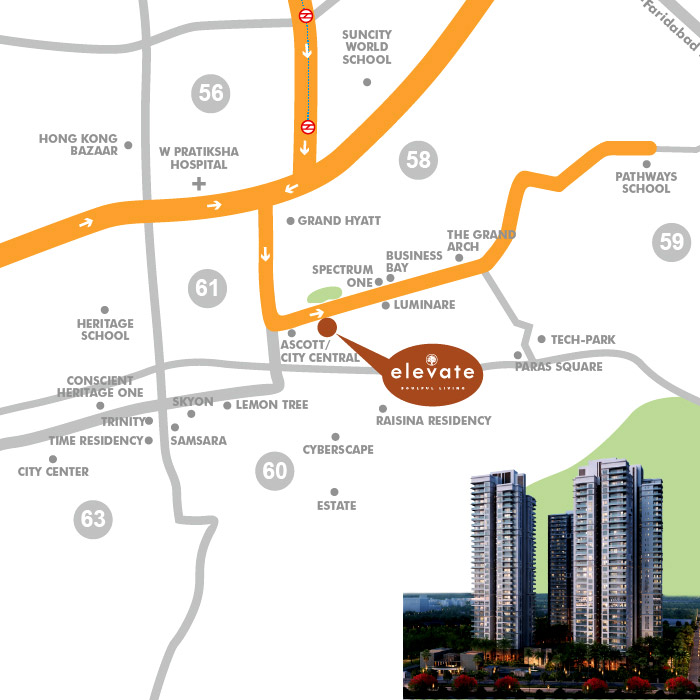 This is the easiest way to meet your destination. The rapid developments promise high return over investment in Conscient Hines Elevate and create better livability for better lifestyle and investment both.